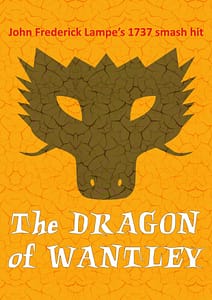 The Dragon is coming

April/ May –
Lewes
Hove
Tunbridge Wells
Winchester
London
Eastbourne…
**** "We were engaged and dazzled, seduced and amused" – Planet Hugill
Click to learn more about this 2022 production
NSO's world premiere recording of The Travelling Companion Click for details
(Production nominated – Rediscovered Work category – International Opera Awards 2019
New Sussex Opera is a community based company. If you would like to be involved beyond being a member of the audience at our productions, there are many possibilities. Click About NSO for more background information, and Taking part for more about what opportunities are available.
If as a singer you would like to take part in the two concerts in November, click here for more information.
"One of the UK's most enterprising small opera companies, New Sussex Opera constantly surprises with its ambition and the quality of its fully staged productions." Opera Now September 2018
"From the first bar, this production had it in the bag." Jacques Offenbach Society Newsletter – review of La belle Hélène

" I have been in awe of the courageous adventurousness of your work over many decades." Simon Banks, authoor of "Opera: the autobiography of the Western World".