A comic opera by
JACQUES OFFENBACH
Fully staged, in a new English version by Paul Featherstone
New Sussex Opera has unearthed another neglected gem. Belle Lurette has not been staged in the UK for a hundred and forty years. Amazingly, Offenbach wrote it at the same time as he was writing The Tales of Hoffmann, as he was dying. The orchestration was completed by Delibes and it had its first performance a month after he died.

"The music is magnificent. In every way. For someone who wrote this score on his death bed the sparkle and tunefulness of every number is remarkable. And I mean really remarkable. The chorus of the laundresses is one big splash and sonic foam party. The ensembles are built with masterful care. And Lurette's big solos have a bounce that will knock you flat".
– Kevin Clarke – Operetta Research Centre
Lewes Town Hall
Thursday November 10

The Old Market, Hove
Sunday November 20

Devonshire Park Theatre, Eastbourne
Friday November 25

Bloomsbury Theatre, London
Tuesday December 6 7.30

Running time 2'50" including interval

Malicorne – Paul Featherstone
Duc de Marly – Robin Bailey
Campistrel – Michael Ferguson
Belhomme – Giles Davies
Marceline – Kristin Finnigan
Lurette – Monica McGhee
Merluchet – Cameron Mitchell
Cigogne – Tristan Stocks
La Boisene  – Giles Davies
Friquette – Rebecca Hughes

Conductor – Toby Purser
Director – David Foster
Designer – Victoria Gillians
Lighting – Jason Ahn
Costumes – Monica Quinn
Choreographer – Kitty Needham

New Sussex Opera Chorus, St Paul's Sinfonia
Production photographs
by Robert Knights and Colin Chapman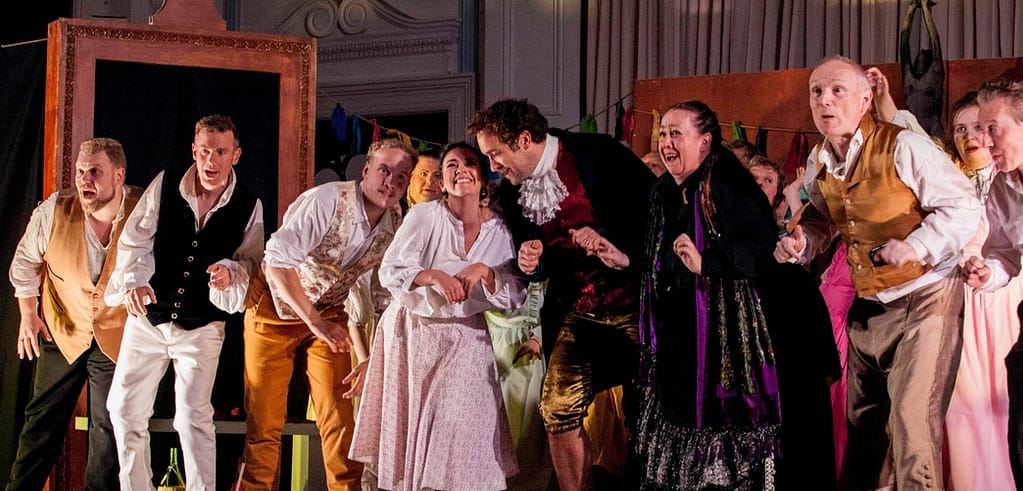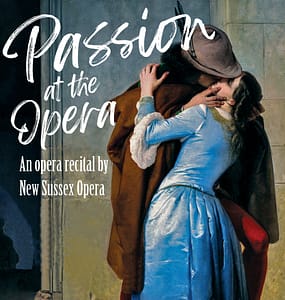 PASSION
AT THE OPERA
An autumn concert by soloists and chorus of New Sussex Opera
Lewes Friday Sept 30
Petworth Saturday Oct 1
Pevensey Friday Dec 16
Click to book

Touring in June 2023
Details here soon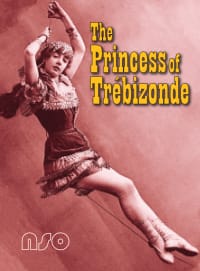 NSO's world premiere recording of The Travelling Companion Click for details
(Production nominated – Rediscovered Work category – International Opera Awards 2019
New Sussex Opera is a community based company. If you would like to be involved beyond being a member of the audience at our productions, there are many possibilities. Click About NSO for more background information, and Taking part for more about what opportunities are available.
"One of the UK's most enterprising small opera companies, New Sussex Opera constantly surprises with its ambition and the quality of its fully staged productions." Opera Now September 2018
"From the first bar, this production had it in the bag." Jacques Offenbach Society Newsletter – review of La belle Hélène

" I have been in awe of the courageous adventurousness of your work over many decades." Simon Banks, authoor of "Opera: the autobiography of the Western World".